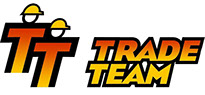 Call Us! Toll Free: 866-845-3016 VA Office: 757-961-3918 FL Office: 904-853-6826 CA Office:619-209-7766
The Trade Team Story
Founded in 2004, Trade Team has unmatched expertise in finding skilled laborers and tradesmen for the marine industrial field. Created in association with Colonna's Shipyard, Trade Team is part of a maritime tradition of excellence established in 1875.
Trade Team is committed to providing quality service, fast delivery and cost-effective staffing from the Eastern Seaboard through the Gulf Coast (and Great Lakes region).
We have a dedicated testing and certification facility to guarantee the quality and safety of our employees. Rest assured that every worker we send to you has the required skills and training to keep you operating efficiently and safely.
Solid financial footing provides long-term stability.
We place workers in temporary, temp-to-hire and direct-hire positions.
We help out-of-town businesses that need local help.
We can deploy skilled workforces to companies that win large contracts and must staff up quickly.
We do more (for our candidates and employees) than just find jobs. We provide benefits, resume writing assistance and interview skills coaching to aid their job-search efforts.
Teamwork makes dreams work.

CONTACT INFORMATION
VA OFFICE:
4217 Indian River Rd.
Chesapeake, VA 23325
Ph: 757-961-3918
Toll Free: 866-845-3016
Fax: 757-961-3995
Jacksonville, FL Location:
2057 Mayport Rd.
Atlantic Beach, FL 32233
Tel: 904-853-6826
San Diego, CA Location:
801 Civic Center Dr.
National City, CA 91950
Tel: 619-209-7766