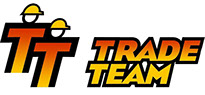 Call Us! Toll Free: 866-845-3016 VA Office: 757-961-3918 FL Office: 904-853-6826 CA Office:619-209-7766

More than great pay – great employee benefits too! We offer the following benefits to our temporary employees:
Weekly Paychecks
Direct Deposit
Company supplied PPE, including hard hat, safety glasses, hearing protection and gloves
Employee Assistance Program
Terms & Conditions
The Trade Team work week is from 12:01 a.m. Monday morning to 12:00 p.m. Sunday night.
Overtime is paid after 40 regular hours are worked.
Personal Protective Equipment (PPE) is required on all marine and industrial job assignments.
Upon application to Trade Team, the candidate authorizes background checks and drug test.
Safety is a #1 priority with Trade Team. You must obey all safety policies for Trade Team and the facilities we staff.
Any accident must be promptly reported to the Trade Team office in person.
CONTACT INFORMATION
VA OFFICE:
4217 Indian River Rd.
Chesapeake, VA 23325
Ph: 757-961-3918
Toll Free: 866-845-3016
Fax: 757-961-3995
Jacksonville, FL Location:
2057 Mayport Rd.
Atlantic Beach, FL 32233
Tel: 904-853-6826
San Diego, CA Location:
801 Civic Center Dr.
National City, CA 91950
Tel: 619-209-7766