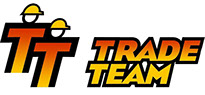 Call Us! Toll Free: 866-845-3016 VA Office: 757-961-3918 FL Office: 904-853-6826 CA Office:619-209-7766
Employee Evaluation
We are only as good as our employees. Please take the time to let us know how they are doing, your feedback is important to maintain the quality of our Trade Team workers.
CONTACT INFORMATION
VA OFFICE:
4217 Indian River Rd.
Chesapeake, VA 23325
Ph: 757-961-3918
Toll Free: 866-845-3016
Fax: 757-961-3995
Jacksonville, FL Location:
2057 Mayport Rd.
Atlantic Beach, FL 32233
Tel: 904-853-6826
San Diego, CA Location:
801 Civic Center Dr.
National City, CA 91950
Tel: 619-209-7766