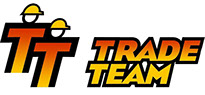 Call Us! Toll Free: 866-845-3016 VA Office: 757-961-3918 FL Office: 904-853-6826 CA Office:619-209-7766

Keep up with changing business demands.
Huge contracts. Critical skill shortages. Tight deadlines. Healthcare benefits. Workers' compensation liabilities. Unemployment claims.
The demands on your business can change at a moment's notice. Trade Team staffing makes it easier to manage those challenges by offering temporary, temp-to-hire and direct hire staffing solutions. We can help you:
Stabilize the highs and lows of your business with proactive, flexible staffing.
Get on-demand access to the in-demand skills you need.
Staff smarter to minimize your risks as an employer.
Increase quality and safety with our worker testing and certification programs.
Hire top performers more cost-effectively, while staying focused on your priorities.
For workforce challenges large and small, simple and complex, we deliver the specialized manpower you need – fast and hassle free. Let's get to work.
CONTACT INFORMATION
VA OFFICE:
4217 Indian River Rd.
Chesapeake, VA 23325
Ph: 757-961-3918
Toll Free: 866-845-3016
Fax: 757-961-3995
Jacksonville, FL Location:
2057 Mayport Rd.
Atlantic Beach, FL 32233
Tel: 904-853-6826
San Diego, CA Location:
801 Civic Center Dr.
National City, CA 91950
Tel: 619-209-7766