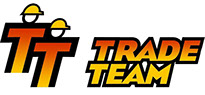 Call Us! Toll Free: 866-845-3016 VA Office: 757-961-3918 FL Office: 904-853-6826 CA Office:619-209-7766
Refer a Friend
Do you know someone looking for a job? We can help! Refer them to Trade Team by filling out the form and earn a $50.00 referral fee. Speak to a Trade Team representative for more details.
CONTACT INFORMATION
VA OFFICE:
4217 Indian River Rd.
Chesapeake, VA 23325
Ph: 757-961-3918
Toll Free: 866-845-3016
Fax: 757-961-3995
Jacksonville, FL Location:
2057 Mayport Rd.
Atlantic Beach, FL 32233
Tel: 904-853-6826
San Diego, CA Location:
801 Civic Center Dr.
National City, CA 91950
Tel: 619-209-7766