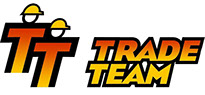 Call Us! Toll Free: 866-845-3016 VA Office: 757-961-3918 FL Office: 904-853-6826 CA Office:619-209-7766

Safety
Effective safety, health and environmental management is of prime importance at Trade Team. We take a consultative approach with our clients to ensure the safety and health of our workers—we believe that prevention is the key to safety. Accidents are preventable when everyone is aware and working to maintain a safe workplace.
At Trade Team, our safety program is continually maintained and updated to include the latest technical advances, standards and regulations. We have recently invested in new training systems and hired an OSHA-certified safety manager.
Our safety training protocol includes:
Personal Protective Equipment (PPE)
Hazard Communication
Confined/Enclosed Spaces
Fire Prevention
Fall Protection
Ladder Safety
Tank Watch Certification
Ergonomics
Eye & Hand Safety
Osha 10 & 30 Hour
Forklift Training & Safety
Respirator Fit
Harness Fit
Fire Watch
Virginia Ship Repair Safety Orientation (VSRA)
Jacksonville Ship Repair Association Safety Orientation
Injury Reporting
Weather Conditions
Facility Walk-Thru
VDOT Flagger Training
WAF Training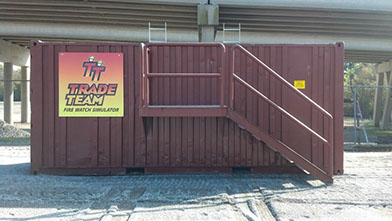 CONTACT INFORMATION
VA OFFICE:
4217 Indian River Rd.
Chesapeake, VA 23325
Ph: 757-961-3918
Toll Free: 866-845-3016
Fax: 757-961-3995
Jacksonville, FL Location:
2057 Mayport Rd.
Atlantic Beach, FL 32233
Tel: 904-853-6826
San Diego, CA Location:
801 Civic Center Dr.
National City, CA 91950
Tel: 619-209-7766